Phyllis Beveridge Nissila
The path of the righteous is like the morning sun, shining ever brighter till the full light of day. (Proverbs 4:18)
It wasn't nails that kept Jesus on the cross; it was love.
After the Resurrection
Though evil howls
in putrid throngs
like clanging cymbals,
noisome gongs; 
though it hides,
obscures its blight,
it but intensifies
the light.
Though it wantonly 
enslaves,
freedom, higher,
lights the way. 
Though they close their eyes
to see,
truth pulses on
 to 'ternity.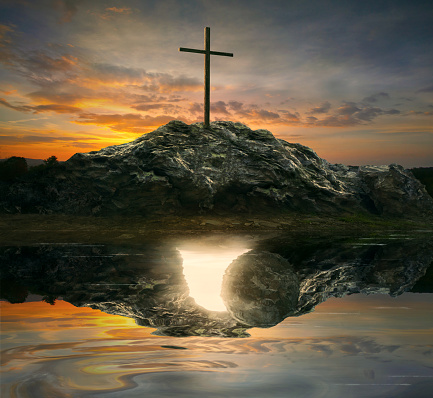 ~~~~~
Image of empty cross, open tomb, source.